If you're traveling abroad, it's important to have an internet connection. Modern travelers rely on fast, reliable data, whether it's for booking a cab, searching for restaurants, or sending messages back home. But how can you access the internet without paying for expensive data roaming charges? Well, with an international data SIM card, it's never been this easy.
By buying a data SIM card for your destination, you can get all the internet you need at a cheap price. You can buy them from online stores like Holafly.
And, if you have a compatible cell phone, you can buy an eSIM, the future of mobile technology. Let's learn more about international data SIM cards.
What is an international data SIM card?
An international SIM card allows you to use internet services, text messaging and calling in several countries. The international SIM card works for specific areas, continents or regions.
They work by agreements reached between the company issuing the card and the local operators in each country.
An international data SIM card does not work with an unestablished provider. If you connect with the incorrect provider, you must select the right network manually on your phone's settings.
Advantages of an international data SIM card
Why buy an international SIM card? Well, the only other options are much more expensive. You can pay for data roaming from your current network provider, but doing this might mean a surprise bill when you get back.
So let's take a look at why an international data SIM card is the best option:
Cheaper than roaming – this is the most cost-efficient option. Don't get ripped off.
The best connection – international data SIM cards only use the best network providers in each country
Unlimited data – in some countries, you can get unlimited internet so you'll never be left unconnected
Share data – you can share internet between multiple devices, making this the perfect option if traveling in a group
No contracts or subscriptions – just buy your SIM card online with one upfront fee, there are no hidden costs
An international data SIM card is definitely better than data roaming, but how does it compare to a Pocket Wi-Fi device?
International data SIM card vs Pocket WiFi
Pocket Wifi is another option to connect to the internet on your travels. it allows you to share data between multiple devices and, most importantly: it's unlimited.
But make sure to read the terms or conditions and small print on any restrictions. Sometimes, there are restrictions even if providers claim to offer the longed-for unlimited internet.
Look closely at the daily limit they offer, it is usually around half a gigabyte or 1GB. If you start watching a Netflix movie or series, you'll be halfway through the movie and then left in the middle of the street without the Internet.
One limitation of Pocket WiFi is the number of devices you can connect to the internet. If you're traveling in a group, it's possible someone may be left without data.
Be aware of these limits when using Pocket WiFi. Firstly, battery life will be extremely low (you can rent a new battery for around €10). Also, remember to review the conditions in case of loss or theft, The price of the penalty can be €150 with immediate effect.
Sometimes sellers of pocket WiFi hide the shipping price, which could be between €8-10. You may also have to pay to return the device once your renting period is over.
Comparison table
Here is a comparison of international SIM cards and Pocket WiFi.
| | | |
| --- | --- | --- |
| ITEM | INTERNATIONAL SIM CARD | POCKET WIFI |
| Price per month | $74 (note 1) | $124 (note 2) |
| Shipping cost | No | Yes |
| Data sharing | Sometimes | Yes |
| Unlimited data | Yes | Yes |
| Requires return | No | Yes |
| Penalty for loss or theft | No | Yes |
| External battery | No | Yes |
Table 3. Comparison between International SIM Card for Japan from Holafly and pocket WiFi from Japan RailPass
After looking at the table, we can see that pocket WiFi has been replaced by SIM cards technologies. In previous years they were a good option for connecting abroad. Today, smartphones have evolved by leaps and bounds and have surpassed them.
With your international data SIM cards, you can also share data with other devices so, don't have to rent anything. Nor do you need to receive or return any device. In short, you are worry-free.
Where can I buy an international data SIM card?
If you're going traveling, you have two options when buying a SIM card:
1. Buy before you go from an online store (recommended)
2. Buy in your destination
We recommend buying your SIM card from an online store before you leave on your travels. Here's why it's the best option:
Advantages of buying from an online store
Internet the moment you land – you can activate your SIM card the moment you land, perfect if you need to book a cab or message a friend or family member
Multi-country options – companies like Holafly offers SIM cards that cover multiple countries. This means with just one card you can connect across continents.
Don't get ripped off – you might find a better deal from an online store, as shops in airports know they can over-charge tourists
Save time – rather than having to search local shops in your destinations, buying before you go allows you to start exploring the local area straight away
No communication problems – how's your Norwegian? What about Mandarin? Kudos to you if you've been racking up the point on Duolingo, but unless you're fluent in the local language it might be hard to buy a SIM card from a local shop in your destination.
International data SIM card comparison
Let's take a look at the costs of an international SIM card from different companies. Remember that some companies charge separately for the card and the data it offers.
| | | | | |
| --- | --- | --- | --- | --- |
| International SIM cards provider | Card price (USD) | Data cost (USD) | Shipping cost (USD) | Total price (USD) |
| Holafly | $0 | $47,20 | $0 | $47,20 |
| TravelSIM | $12 | $47 | $18 | $77 |
| OneSIMcard | $21 | $45 | – | $66 |
| WorldSIM | $14 | $41 | $3 | $58 |
| Flexiroam | – | $79 | $5 | $84 |
| Surfroam | $18 | $120 | – | $148 |
Comparison of international SIM cards from: Holafly, TravelSIM, OneSIMcard, WorldSIM, Flexiroam, Sufroam
Which international SIM card is the cheapest?
Holafly, which offers free delivery, comes out as the cheapest option. They offer cards to many different countries, including some unlimited cards, all at a cheap price.
International eSIMs: the future of internet connection
Now we've learnt about data SIM cards, it's time to meet the newest way to access the internet. eSIMs (short for embedded SIM) are new, virtual SIM cards that provide internet at a competitive price. But is an eSIM better than a traditional SIM card? The main advantage is that you can get an eSIM anywhere in the world and it's delivered to you via email immediately. Let's take a look at their advantages and disadvantages in the next section:
Advantages and disadvantages of eSIM
Advantages:
Quick purchase and activation processes
Purchasing and activating an eSIM is easy. You just make your purchase from a store like Holafly and wait a few seconds for a QR code to arrive in your emails. With this, you can activate your eSIM and get connected.
Get an eSIM anywhere in the world
Are you already in your destination and struggling to access the internet? No matter where you are, you can always buy an eSIM and it will come directly to your cell phone. There is no delivery cost and you don't have to wait more than a few minutes.
Compared to paying data roaming charges, eSIMs are incredibly cheap. You pay one upfront fee for the eSIM, so you don't have to worry about surprise bills. Holafly offers eSIM deals for as little as $41.
If you're traveling around multiple countries on your vacation, with Holafly's multi-country virtual eSIMS you can connect to the internet in any country.
Disadvantages:
Limited compatibility with cell phones
The main disadvantage of eSIM cards is their limited compatibility. As a new form of technology, many older cell phones do not offer it, so before you buy check your cell phone is compatible.
What should I buy?
Having compared the prices of major SIM card providers, we recommend Holafly's international data SIM card. It is one of the cheapest options but also includes a high-quality service with no delivery costs and 24-hour tech support included.
What else makes Holafly a good option?
Quick delivery – no waiting around, you'll receive your card in 3 working days or fewer with free delivery.
Keep your WhatsApp number – you'll have access to all your current contacts and conversations even with a new SIM card
Share data between devices – share data with your travel companions so everyone stays connected
Easy to use – it's simple to set up a Holafly SIM, but if you have any problems just contact their 24-hour customer support team
If you have an eSIM compatible device, you can also buy a Holafly eSIM.
International data SIM cards for traveling to North and South America
Traveling around several countries in North America, Central America or South America? You can use just one card to connect across the continent – isn't that a great idea?
Latin America
Latin America has a lot to offer for your travels. Home of the Amazon rainforest ("The lungs of the world") and vibrant cities like Buenos Aires and Rio De Janeiro, you won't have to worry about internet connection with an international SIM card.
You will be able to travel to several Latin American countries without having to look for local SIM cards or change your phone number.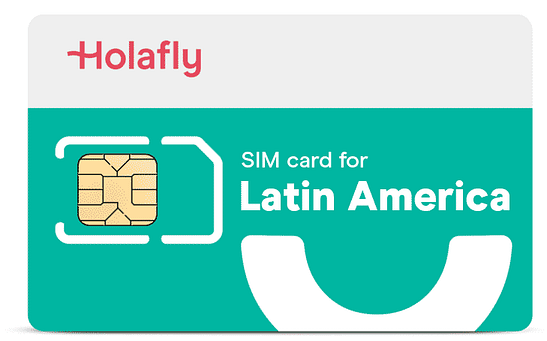 One of the main benefits of a Latin America SIM card is that it connects automatically to the best network providers each time you arrive in a new country.
Countries included
Brazil
Chile
Costa Rica
El Salvador
Guatemala
Nicaragua
Panama
Peru
Puerto Rico
Uruguay
North America
Visit Niagara Falls in Canada, New York City or end up on the Cancun beaches in Mexico. And do it all without worrying about your connection.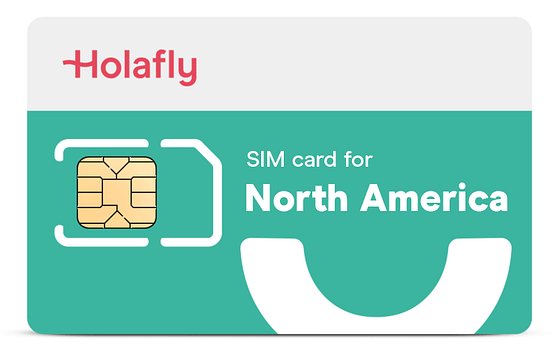 With an international SIM card for North America with Unlimited data, you can travel without limits. It doesn't matter if you're on the border or in the centre, the card will connect to the highest quality provider across the continent.
Countries included:
International data SIM card for traveling to Europe
After the agreement reached by the European Union and the countries belonging to the European Economic Area can take advantage of roaming at home with your local operator.
But if you're from outside the EU and visiting several European countries, we suggest the data international SIM card for Europe.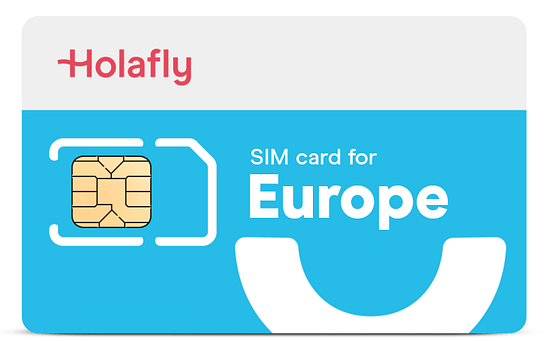 Where can you use your Europe data SIM?
Destinations included:
United Kingdom
Åland Islands
Austria
Azores
Balearic Islands
Belgium
Bulgaria
Canary Islands
Croatia
Cyprus
Czech Republic
Denmark
Estonia
Finland
French Guiana
Malta
Gibraltar
Greece
Guadeloupe
Guernsey
Hungary
Iceland
Ireland
Isle of Man
Jersey
Latvia
Liechtenstein
Lithuania
Luxembourg
Madeira
Martinique
Mayotte
Norway
Poland
Portugal
Meeting
Saint Martin
Romania
Saint Barthélemy
San Marino
Slovakia
Slovenia
Sweden
Netherlands
Vatican City
Data SIM card for traveling to Asia
Being able to connect in Asian countries will be a challenge. Remember that support might not be available in English. So if you have a problem, it might be harder to solve it than in your native language.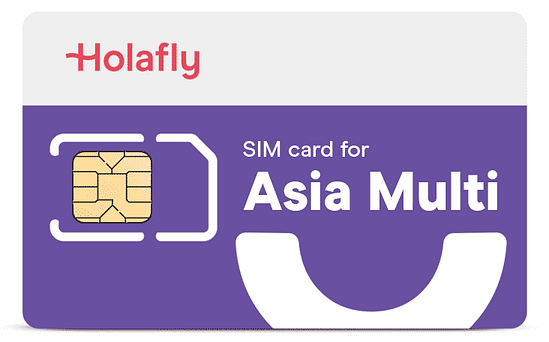 The international SIM card makes your life easier as you won't need to do anything as it will connect you to data regardless of the place or language.
Countries included:
Cambodia
Vietnam
Taiwan
Malaysia
Indonesia
Philippines
Hong Kong and Macao
Laos
Prepaid data SIM card for traveling to Australia
Oceania is another continent you can visit with a good Internet connection. On this continent, you can explore New Zealand and Australia without fear of running out of data in the middle of your trip.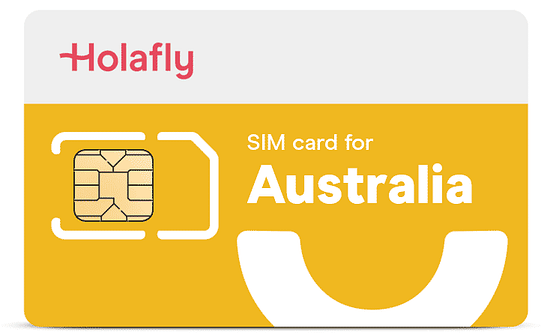 Prepaid data SIM card for traveling to Africa
You can buy data SIM for Africa with individual country cards, like the International SIM card for Egypt.
FAQ about the international data SIM card
How else can I connect to the internet abroad?
You can activate data roaming and use data provided by your current provider. But be aware that this will be very expensive. If you plan on using this option, you can expect a hefty phone bill when you get back home. Alternatively, you could buy Pocket Wi-Fi (a portable device that generates a WiFi connection for your phone). This option is also expensive and you'll have to carry the device everywhere. A SIM card is the cheapest and most convenient way of connecting to the internet.
Can I get unlimited data with an international prepaid SIM card?
Yes, depending on the country you travel to, you can enjoy unlimited data. Holafly offers unlimited data in several countries.
What do I do if the international data SIM card doesn't work in a country?
SIM cards work perfectly the majority of the time. But if you have any issues, just contact Holafly's 24-hour customer support team.
Can I transfer my local number to an international data SIM card?
This is not possible at the moment. Each SIM card will have their number assigned individually.
(Visited 822 times, 10 visits today)